Not Billie Eilish because that would make too much sense. No, it's Pearl Jam. Seriously. I assume it's because every time you suffer through Jeremy you're reminded that life could always be worse because that could be the only song in the world.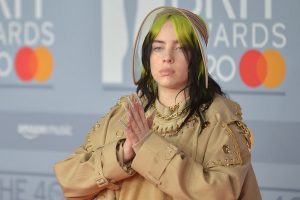 1.  Pearl Jam
2.  Metallica
3.  Billie Eilish
4.  Snow Patrol
5.  Tedeschi Trucks Band
6.  Elton John
7.  Bruce Springsteen
8.  Dave Matthews Band
9.  Radiohead
10.  Coldplay
11.  The Lumineers
12.  The Rolling Stones
13.  Taylor Swift
14.  Five Finger Death Punch
15.  Dropkick Murphys
16.  Death Cab for Cutie
17.  Lady Gaga
18.  Jason Mraz
19.  Zac Brown Band
20.  Third Eye Blind
This was based on the service BandsInTown, who looked over data on "fan RSVPs to livestreams and archival concert performances" to determine which music acts' concerts have been streamed the most since the quarantine began last March.
They also found 85% of artists plan to make streaming a "permanent part of their performing plans" going forward so I guess I'm the only one who thinks the livestreams are weird and sad.
— Jenn