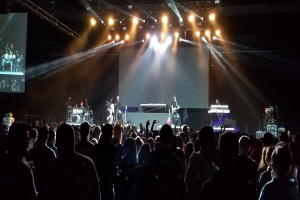 You could be going to your hometown stadium and seeing Backstreet Boys, NSYNC, and 98 Degrees on the same stage.
While promoting their upcoming Vegas residency, Backstreet Boys member hinted at the possibility of touring with NSYNC and 98 Degrees.
When asked, Nick Carter said, "Backstreet Boys, *NSYNC, 98 degrees stadium tour?" and Richardson hinted that anything is possible.
McLean then said, "There was a certain nostalgic success behind the NKOTBSB tour, which was a blast, but that was just the four of us. Now we are back to the original five. I know fans have been asking for something like this for the longest time"