ED SHEERAN dropped Shivers today, but he's not the only one with new music out.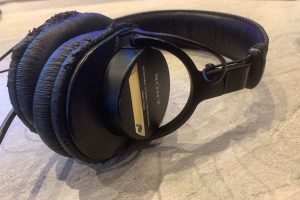 • "José", J Balvin.  This is his fifth album.  His guests are Skrillex, Khalid, Dua Lipa, and Bad Bunny.  He recently partnered up with Miller Lite for a campaign called "¡Es José Time!"
• "The Metallica Blacklist", Metallica.  This is a tribute album that celebrates the influence of Metallica.  There are over 50 artists from different genres who contributed their renditions of "Black Album" songs . . . like Weezer, Phoebe Bridgers, Darius Rucker, and Juanes.  Metallica is also releasing a remastered deluxe box set of the "Black Album" for its 30th anniversary.
• "God Is Partying", Andrew W.K.  This is his sixth album.  The music video for "Everybody Sins" features a cameo from his significant other, Kat Dennings.
• "LALISA", Lisa.  She is a member of BLACKPINK.  This is her solo debut.
• "Squaring the Circle", Sneaker Pimps.  This is their fourth album and first with a new lead singer.  You might know them from their 1996 hit "6 Underground".
• "Dark Matters", The Stranglers.  This is their 18th album.  It will include their keyboardist who passed away last year from COVID-19, on eight of the 11 tracks.  You might know them from their 1982 single "Golden Brown".
• "The Melodic Blue", Baby Keem.  His first album features (his cousin) Kendrick Lamar and Travis Scott.
• "Star-Crossed", Kacey Musgraves.  It was inspired by her personal journey of heartache and healing following her divorce from Ruston Kelly.  An accompanying 50-minute movie, also called "Star-Crossed", is out on Paramount+ this week.  It features cameos from Eugene Levy, comedian Megan Stalter, and singer-songwriter Princess Nokia.
• "The Covers", Ashley Monroe.  This is a five-song EP featuring new versions of radio hits from different eras.  Her guests include Ruston Kelly, Brittney Spencer, and Tyler Cain.  (It was officially released on Wednesday.)
• "Midtown Diaries", an eight-song EP from Mitchell Tenpenny.
• "Jon Randall", Jon Randall.  This is his fourth solo album.  He's written songs for Brad Paisley, Reba McEntire, Kenny Chesney, Maren Morris, and Miranda Lambert.  This is the same Jon Randall who released "The Marfa Tapes" collection with Miranda Lambert and Jack Ingram earlier this year.