LIZZO won an award at the VMAs on Sunday, but she wasn't there to collect it because she was busy doing other things. Adult things.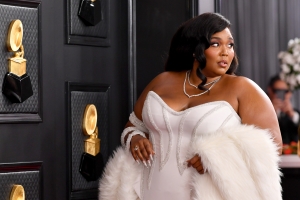 In a TikTok video she said, "I really won a VMA while I was getting my back blown out last night . . . I'll be there next year promise."
Lizzo had the song Rumors playing in the background, with the lyric, "All the rumors are true, yeah / I [effed] him and you, yeah."
PROFANITY WARNING:  You can see the video here, but it's uncensored.
— Jenn