It's not official until it's Guinness Books of World Records official, and Billie Eilish is now official.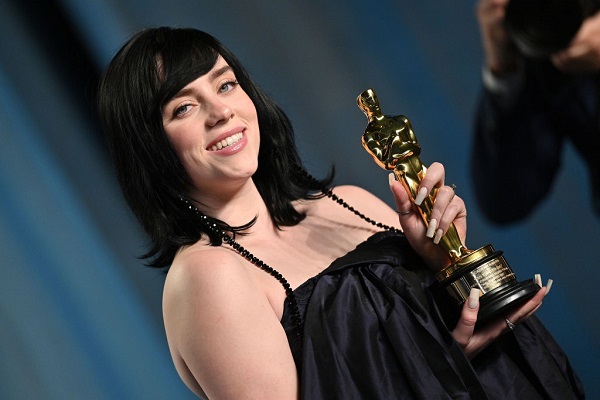 While I wish her records were for something like spinning a basketball on a toothbrush for the longest duration (1 minute 8.15 seconds), they're music related.
Billie now holds the record for being the female artist with the most consecutive Grammy nominations for Record of the Year, as well as the youngest person to win the film awards "triple crown" (that's the Oscars, Grammys, and Golden Globes).
Billie's not the only artist breaking records: Dolly Parton, Tony Bennett, Rihanna, and Beyoncé are also record holders. Oh, and Beyoncé's also in the Guinness Book's Hall of Fame. We will never be on her level.
— Jenn