Harry Styles is back on stage at the Kia Forum in L.A. after battling the flu, and these aren't like regular shows: they're gender reveal shows.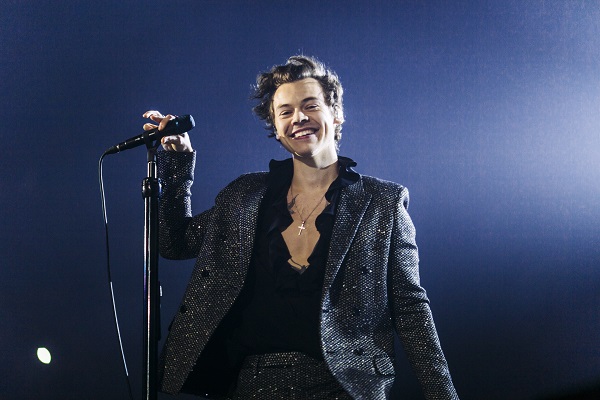 On Friday (11/11), a fan convinced him to make the announcement on her behalf, and he relished every second of it.
He started with the stone cold fact, "She's about to do the single hardest thing in the world there is to do," and ended with, "It's. . .a. . .girl!"
Saturday's show (11/12) included another gender reveal, and after once again dragging it out as long as he could, we learned it's another girl! There may be something in the Kia Forum water.
You can check out the reveals here.
— Jenn