Taylor Swift walked into the "American Music Awards" with six nominations.  She walked out with six American Music Awards, including Artist of the Year.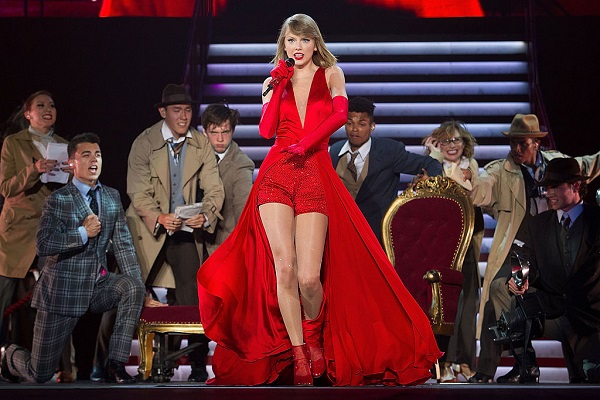 While accepting that one, she said, "I have the fans to thank, essentially, for my happiness.  I love you more than I can say.  I cannot express how unbelievable it is to me that I still get to do this and that you still care.
"So thank you, underlined with 13 exclamation points. I don't know what to say."
She also won Favorite Pop Album for the REMAKE of her 10-year-old album "Red" . . . and Favorite Music Video for "All Too Well: The Short Film".
Last night's other winners included Harry Styles, BTS, Morgan Wallen, Nicki Minaj, Kendrick Lamar, Beyoncé, Machine Gun Kelly, Ghost, and Maneskin.
If there was one moment from the show that had people talking it was Kelly Rowland presenting the award for Favorite Male R&B Artist.
Chris Brown won it, but he wasn't there.  When she announced his name, people started booing.  And Kelly got seriously irked.  She told the crowd to chill out, and then she went full-on Team Chris.
She said, "I wanna tell Chris thank you so much for making great R&B music, and I wanna tell him thank you for being an incredible performer.  I'll take this award [and] bring it to you.  I love you. Congratulations."
Chris actually claimed on Saturday that he was supposed to do a Michael Jackson tribute at the AMAs, but it was canceled at the last minute. There's been no official word on that, though.
All the winners are here, you can check out videos from the show here, and here's a list from People of the night's best moments.