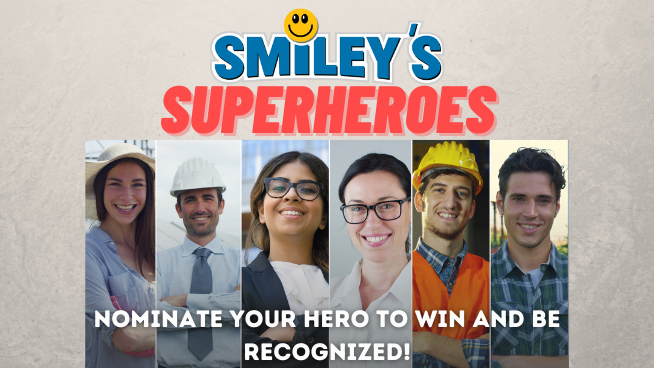 The Smiley Morning Show wants to acknowledge all the awesome Hoosiers out there who are going above and beyond to help others. Is there someone in your life that deserves a little recognition? Let us help to make them feel special as one of Smiley's Superheroes!
Do you know a nurse that has worked countless hours helping patients? Do you know a fast food worker that has been working extra hard making sure people get fed? What about a teacher that has been working extra hard for their students? Or maybe a stay-at-home mom who has gone above and beyond for her kids?
Tell us about the person you know and why they should be Smiley's Superhero. We'll choose one entry per week to read on air and we'll call the Superhero on air to thank them! Plus the Superhero will win 4 tickets to Holiday World & Splashin' Safari!