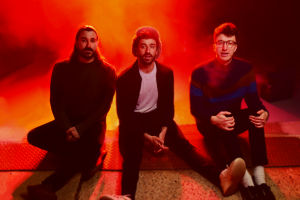 Jackson here! Now, I'm no detective but when AJR tweets out a photo of their tour flyer minus the dates, with the caption TOMORROW 3PM EST… I *think* that means
THEY'RE GONNA LET US KNOW THEIR TOUR SCHEDULE!!!!
Now based on other artists and current COVID restrictions, I'm guessing it'll be a 2022 tour but it's still something to look forward to after a year of no concerts! Fingers crossed for an Indy date because if it's anything like their last tour, I know it won't disappoint!
Come back later for an update HERE