Netflix has been moving in on Lifetime and Hallmark's territory of terrible Christmas romantic comedies, and that's exactly how LINDSAY LOHAN is staging her comeback.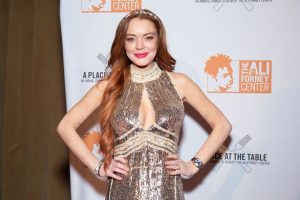 Her movie doesn't have a title yet, but we already know the plot (because we know the plot of all these movies before they're even written): Lindsay plays a "newly-engaged, spoiled hotel heiress" who gets amnesia after a skiing accident. She ends up in the care of a "handsome, blue-collar lodge owner and his precocious daughter in the days leading up to Christmas."
We obviously already know how this movie will end so the only mystery that remains is will she do an accent?
— Jenn