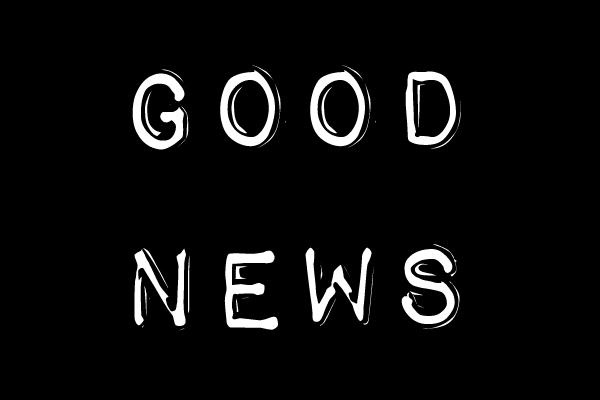 Here are a few more good news stories making the rounds . . .
1.  New York City is throwing a big ticker tape parade on July 7th for healthcare workers, essential workers, and first responders.
2.  Two brothers in Michigan who both had VERY full heads of hair recently shaved their heads . . . to make a wig for their cousin, because she has alopecia.
3.  The New England Aquarium in Boston just honored a ticket that was almost four decades old.  A woman showed up in 1983, but the aquarium was closing.  So they gave her a free pass "good for admission at ANYTIME in the future."  Last Thursday, the woman's great-grand-niece finally used it 38 years later.
4.  A dad from Wisconsin recently set a world record by doing more than 1.5 MILLION push-ups for charity over the past year.  That's an average of about 4,000 a day.
5.  A couple in northern Michigan recently got married, and a house next to their reception caught FIRE.  Luckily no one was hurt, and the house was saved.  But the reception couldn't happen . . . so random people helped move it to a new location.
It happened on Mackinac Island, which doesn't have cars.   So people had to carry everything.  A resort offered up an event space that was open.  A restaurant helped finish all the meals.  And a random bellhop filled in as a bartender.