PETE DAVIDSON is currently in the process of removing all of his tattoos. He was told it'll take two more years, leaving him tattoo-less just in time for his 30th birthday.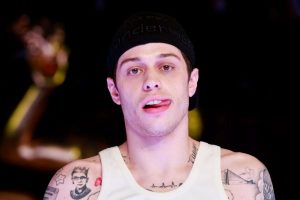 He also added that it's a bit embarrassing because of some questionable designs he chose when he was younger, and it takes each session about a month to heal.
Pete teamed up with smartwater for their first ever "Rehydration Day" which was yesterday. It's to encourage people to rehydrate after the holiday weekend. In the campaign commercial, he joked that his bad decisions could have been caused by dehydration.
Pete says, "I've made a lot of questionable choices, and a couple of them need removing . . . but now I'm trying to make smarter choices, hydrating with smartwater and stuff like that."
I, for one, would like to know how much he paid for the tattoos and how much he's paying for the removal so I can congratulate myself on all the money I'm saving.
— Jenn