If you wondered how autobiographical JUSTIN BIEBER'S Peaches is, the answer is very. He really does get his weed in California. So much so that he dropped a thousand dollars on weed products in L.A.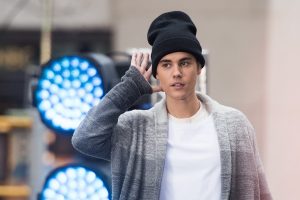 He bought peach edibles and one of every weed strain, with names like Pink Picasso, Orange Sunset, and Melon O.G.
The co-founder of the company said, "He was very interested in cannabis and how beneficial it is . . . loves how the stigma is changing and he smokes blunts!"
In other Justin news, there was a video that was posted where it looks like he's angrily yelling at his wife, HAILEY, but witnesses said he wasn't yelling out of anger; he was just amped up on adrenaline because he had just performed.
They were in Vegas to celebrate the launch of KENDALL JENNER's 818 Tequila (which is basically sold out already).
— Jenn