TONY BENNETT celebrated his 95th birthday yesterday by announcing his final album. It's called "Love for Sale" and it's another collaboration with LADY GAGA. They also teamed up for "Cheek to Cheek" in 2014.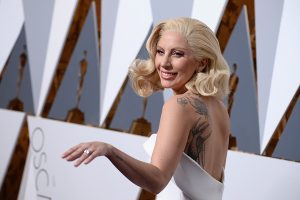 "Love for Sale" is a Cole Porter tribute album. Cole was a jazz singer who was popular in the '20s and '30s.  The album will be released on October 1st, but the first single, "I Get a Kick Out of You", is out now, and you can check it out here.
(In February, Tony's family revealed that he'd been diagnosed with Alzheimer's disease in 2016. Fortunately, it has progressed slowly.)
I'm weird and love the old standards so I'm excited to see what they do with these ones.
— Jenn