KANYE WEST toured several art galleries in Berlin, Germany yesterday, and he tried to disguise himself by wearing black boots, black cargo pants, a black hoodie with the hood up, and a black mask.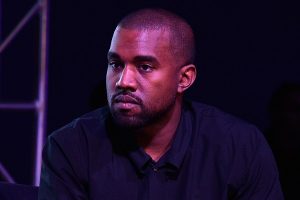 It didn't really work because he was snapped by the paparazzi anyway. But he really didn't help the situation when he went into a gallery called the KW Institute for Contemporary Art, bought himself a new black hoodie with a huge white "KW" on the front, and put it on.
You can check out photos of his brilliant camouflage here.
— Jenn