MEGAN FOX and MACHINE GUN KELLY hinted at doing the dirty on their Airbnb's kitchen table.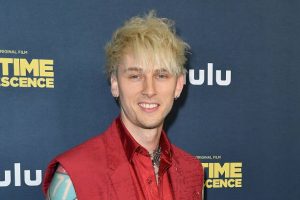 Megan posted a photo with the caption, "When I tell you that the table at this Airbnb saw some things."
To which MGK replied, "I'm really glad that's not our table anymore." (And then he deleted his comment. Out of shame? Because his mom told him to? We'll never know.)
So next time you decide to stay at an Airbnb, maybe bring some cleaning supplies. You never know what's gone on, but even kitchen tables aren't safe.
— Jenn