DRAKE continues to be a chart beast. Nine of the Top 10 tracks on the Hot 100 this week are from his new album "Certified Lover Boy". That includes the #1 song in the country, "Way 2 Sexy", featuring Future and Young Thug.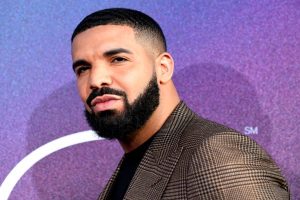 THE KID LAROI and JUSTIN BIEBER prevented the shutout with "Stay" hanging on at #6.
But Drake did capture the entire Top 5 which is something only the BEATLES did before him way back in 1964 (and way before every song on an album could immediately be considered a single).
He's also the first artist to capture nine of the Top 10, and "Certified Lover Boy" is now the first album to generate nine Top 10 hits on the Hot 100.
And he extends his record for Hot 100 Top 10s to 54 . . . well ahead of MADONNA, who's his closest competition with 38.
But those aren't even the only records Drake broke. Check out more here.
— Jenn