THE WEEKND has resurrected those ANGELINA JOLIE dating rumors with a couple songs off his newest album, "Dawn FM".  So let's take a look at these lyrics, and you can decide.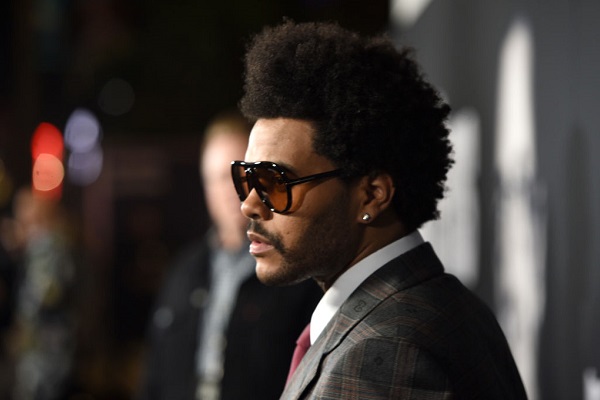 In the song "Here We Go…Again" he says, "My new girl, she a movie star."  As we know, Angelina is a movie star.
But wait, there's more.  In the song "Starry Eyes", The Weeknd sings, "I only met you in my dreams before, when I was young and alone in the world . . . And now you're my reality, and I wanna feel you close, but you're defeated, baby . . .
"Broken, hurtin', sufferin' from a shattered soul . . . You weren't touched by a man in so long, 'cause the last time, it was way too strong."
The references here could be to The Weeknd and Angelina's 15-year age gap, and also her public divorce with Brad Pitt.  As for not being touched by a man in "so long", Angelina's only public fling since Brad was back in 2018 with a real estate agent.
All I'm saying is it's an awful lot of coincidences.
— Jenn