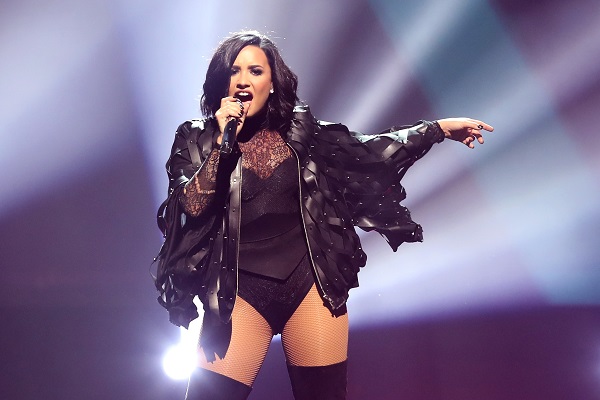 First off, Demi Lovato has completely wiped their Instagram page to show nothing but their new buzzcut (which looks surprising appealing — must be nice to have a perfectly shaped noggin). Not gonna lie, I personally prefer this look to the shaggy mullet. But Demi has made it pretty clear they don't care what other people think just based on the amount of changes to their look in such a short amount of time.
But the haircut got even more extreme when it came time to add a bold new head tattoo — a big ass spider, courtesty of Los Angeles tattoo artist Dr. Woo. The shadow of the spider is the most impressive part for me.
That's not the only big change to their look though. Demi's rocking a new industrial piercing thanks to Mr. Prick in Hollywood on the ear right next to their new ink. Suddenly I'm transported back to 2011 when all my friends were getting the same piercing in high school. What do you think of it?
Also, has anyone checked on Demi? I hope they're okay.