Post Malone ended up in the hospital Saturday night, after a hard fall onstage during a show in St. Louis.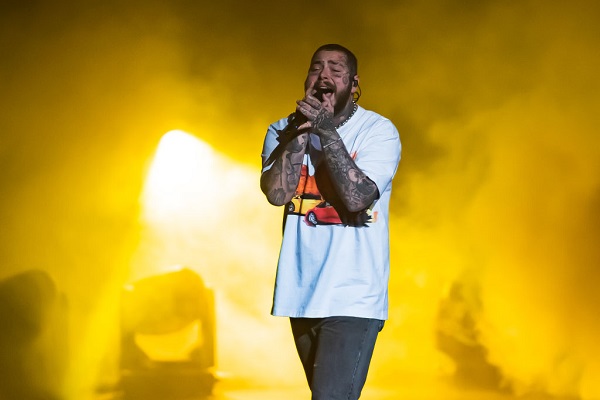 Malone stepped into an open trapdoor that's used to lower his guitar when he's done using it. He hit his ribs hard enough that he couldn't even get up right away. He needed help from stage hands.
Malone left the stage for about 15 minutes, then came back and finished a shortened set, telling them he fell into "a big-ass hole in the stage."  After the show he got checked out, but he's fine.
In a video he posted later, he said the fall "winded me pretty good."