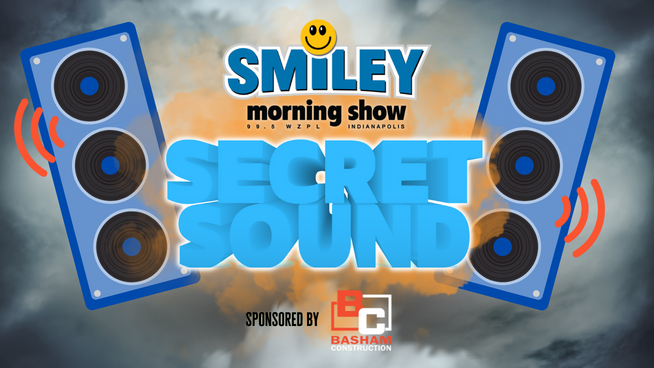 The famous Secret Sound is back!!
Listen to The Smiley Morning Show every weekday at 7:30am starting Tuesday, May 30th. We'll play a sound. Do you know what it is? Just call 317-228-1099 for a chance to win!
If you know the sound, you'll win the cash! If you don't know it, we'll increase the jackpot each day. Don't miss the Secret Sound, sponsored by Basham Construction!